Thank you for considering a contribution to iCivics!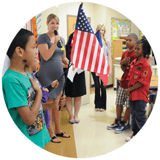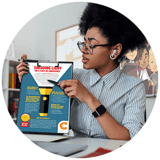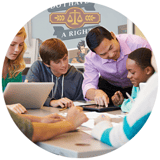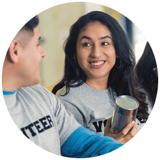 Now more than ever, an investment in effective civic education is essential for the health of our constitutional democracy.
With your support, iCivics is meeting this extraordinary moment: from advocating for equitable and relevant civic education for all young people to providing innovative, impactful and FREE civics curricula and educational games to more than 9 million students each year, in all 50 states.
We rely on philanthropy to fund our vital work. Your tax-deductible donation today will help us realize our vision of a thriving American democracy supported by informed and civically engaged young people.
Other Ways to Donate:
To make a donation by mail, please make checks payable to iCivics and send to: iCivics, 1035 Cambridge Street, Suite 1, Cambridge, MA 02141
To find out more information about other ways to donate to iCivics, including stock, please email: fundraising@icivics.org or call (617) 356-8311.

The practice of democracy is not passed down through the gene pool. It must be taught and learned by each new generation.